This week we are talking about two of our favorite things:  Meals and Entertainment.  Who doesn't love good food and good fun?  We certainly do!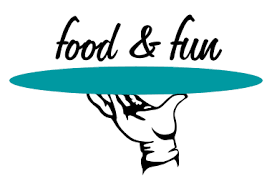 The new tax law, Tax Cuts & Jobs Act (TCJA) has made a few changes to how we are used to accounting for various types of meals and entertainment and the deductibility of the money we spend.
Starting in 2018, it is absolutely necessary to account for meals, entertainment, and travel separately.  It will go a long way towards better expense analysis, easier tax prep, and reaching the most allowed, favorable tax outcome.  
REINFORCING THE BASICS!
Recordkeeping.  There are two parts to recordkeeping: establishing the cost and proving the expense.  We'll soon have a #Carol'sBlog for you on recordkeeping that will provide much more insight and specifics.  In the meantime: receipts, canceled checks/bank statements and bills/invoices/statements work to establish cost – but not prove the expense.  Proving the expense additionally requires who was present, to include yourself or an employee, and business purpose.  And the expense must be BOTH ordinary and necessary.  And no showing off:  The IRS does not allow you to be lavish OR extravagant.  Lavishness and extravagance will be "disallowed".
It is crucial for 2018 and beyond to separate Meals and Entertainment. One Account "Meals" and one account "Entertainment".  If you have Travel, separate it as well. Good descriptions and memo lines are extremely helpful to determine proper classification.  Proper classification generates relevant financial statements you can use to successfully manage and grow your business and profits.  Good description and proper classification when used together go a long way towards reaching the most allowed, favorable tax outcome.  Well-documented receipts are still required so the IRS doesn't disallow (take away) deductions.
MEALS.
Within meals it would beneficial from a tax perspective to distinguish between 100% deductible, 50% deductible, and 0% deductible or from a management perspective have an account for each of these meal types:
⇒ 100% deductible. 
  Office parties (holidays, birthdays, and the like).  #FillTheFridge. No change. 
⇒ 100% deductible.  Meals included in employee W-2 as compensation. No change.
⇒ 50% deductible.  Meals provided for employer convenience: company cafeteria, catered lunch, food at staff meetings, or food for overtime work.  And office snacks and beverages: this even includes water and coffee.  This is dismal!  Down from 100%.
⇒ 50% deductible.  Business and employee travel meals.  Travel means overnight and outside city limits or outside the general area your business is located.  No change. 
⇒ 50% deductible.  Meals with clients.  No change.
⇒ 0% deductible.  Meals having nothing to do with business nor employees.  Taking your significant other out for a nice dinner, Chuck-E-Cheese for a birthday party, or that drive through burger on your way home from the office.  No change.
ENTERTAINMENT.
Think of entertainment as Events and Experiences you pay for.  Entertainment of current clients, prospective clients, suppliers, and vendors is no longer deductible.  Goodbye to writing off half of it.  No theater, no museums, no club dues, and no more -Comic-Con.  No more football games or baseball games.  No hockey, no basketball, no soccer.  This includes season tickets, skyboxes and stadium and box seats.  No tennis, cricket, or polo.  And no more writing off golf afternoons – so many people are saddened by this.
To sum this up, no more tax-deductible fun with people who don't work for or with you.  But you can still have tax deductible fun with employees and independent contractors – So take them out to the ballgame!
And if you think you can take clients or business associates to a fundraiser – no, no, no!  Fundraisers are usually events, events are usually fun, and fun is no longer a write off.  Tickets to charitable events are no longer deductible as entertainment.  No more (golf) tournaments, no more benefit concerts, no galas. So, put away the black tie and gorgeous gown for the next wedding.
Not all was taken away.  Entertaining employees recreationally or socially is still deductible. The annual Christmas/Holiday party, summer cookouts, and field trips.  Having fun with your employees and independent contractors is still tax deductible but be forewarned this is known as "Mandatory Fun" and in some cases can be made less mandatory with alcohol.
MEALS AND ENTERTAINMENT.
What about food and fun together?   The cost of meals before, during, or after an event or experience can be deductible provided:
⇒ The business owner or an employer is dining with the current or prospective client/customer, business associate;
⇒ There is no lavishness or extravagance; and,
⇒ You must reasonably expect that the meal will result in making money or gaining some specific benefit.
TRAVEL
⇒ 100%. Hotel rooms and conference rooms.  No change.
⇒ 100%. Travel to get the above, typically Planes, Trains, and Automobiles.  No change.
TRANSPORTATION.
⇒ 0% deductible. Providing commuting transportation to an employee – unless for safety.  So, no car service, taxi, Uber, or Lyft.
⇒ 0% deductible. Transportation fringe benefits. No longer deductible for employers but still tax free to employees are perks such as parking allowances and mass-transit passes.
WHAT OTHER THINGS SHOULD I KNOW?
⇒ Since the changes are for fun and food had AFTER December 31st, 2017, the corporate fiscal year-end is irrelevant. 
⇒ Reread your current sponsorship arrangements.  The cost of the seats and tickets are no longer deductible but that remaining amount is possibly a deductible advertising expense.
⇒ If you do attend charitable events:  Check the registration form.  The ticket cost may be separated into (non-deductible) event cost and (deductible) charitable contribution.  If not, ask the organization to do so.
⇒ Charitable contributions made by your business may wind up itemizable on the Form 1040; you may consider bunching business donations.
⇒ If you provide food for events that are offered to the community or have a charitable cause, the cost of the meals could be considered advertising which is – you guessed it – 100% deductible. 
⇒ Be sure that mandatory fun cannot be interpreted as primarily for the fun of the highly paid employees, company officers, or shareholders. 
⇒ Keep in mind that business expenses not reimbursed by employers are NO LONGER deductible by employees as unreimbursed employee expenses.
There are exceptions to most rules and more than one way to cook an egg. So, if you are considering bunching donations, establishing an accountable plan, determining what is "highly paid" and especially if you offer employees meals more often than not or have any questions about this topic it is super important to reach out to McAtee and Associates for answers and guidance.  #CallCarolFirst!
info@accpas.com  OR   727-327-1999.
Be sure to check back here next week for anther fun-filled and jam-packed blog and check us out on

  and  

; for whatever it is we'll be posting.  And remember #FillTheFridge!
ANY TAX ADVICE IN THIS COMMUNICATION IS NOT INTENDED OR WRITTEN TO BE USED, AND CANNOT BE USED, BY A CLIENT OR ANY OTHER PERSON OR ENTITY FOR THE PURPOSE OF (i) AVOIDING PENALTIES THAT MAY BE IMPOSED ON ANY TAXPAYER OR (ii) PROMOTING, MARKETING OR RECOMMENDING TO ANOTHER PARTY ANY MATTERS ADDRESSED HEREIN.