The Holidays are officially over.  Welcome to this week's blog: Happy New Year!
REINFORCING THE BASICS.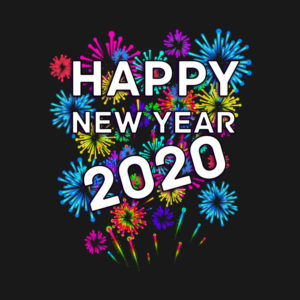 All of us at McAtee & Associates wish all of you a Happy New Year filled with all the joys and successes, fun and good times that make the Memories of a Lifetime.
WHAT ELSE SHOULD I KNOW?
Shameless Plug. Our New Year is Happy when you make an appointment. Our New Year is Happy when you upload your tax docs into your piece of our client portal. Our New Year is Happy when you email us all your pdf'd tax info (especially the organizer). Our New Year is Happy when you drop stuff off and say hello. Make our New Year Happy!
info@accpas.com OR   727-327-1999.
Check back here next week when we write real blogs again. If there is anything you would like to know more about, leave a comment and we'll blog it. And be sure to like us on Facebook and follow us on Twitter; for whatever it is we'll be posting.
McAtee and Associates' Disclaimer:
Our blog is intended for educational and awareness purposes.  The general information provided about taxes, accounting, and business-related topics is by no means intended to provide or constitute professional advice.  Reading our blog does not create a Client/CPA relationship between you and us.  The blog, including all contents posted by the author(s) as well as comments posted by visitors, should not be used as a substitute for professional advice or as a substitute for communicating with a competent, human professional.
Our blog posts are written using current information and current or proposed rules and regulations.  Information becomes old and outdated. Rules and regulations are frequently changed, added, amended, and/or left to expire.  This is extremely true with most things tax and to a lesser and slower extent, most things accounting.  We do not go back and update posted blogs.  Always check with your CPA or accountant regarding not only rules and regulations but available options and how it all applies to your fact pattern and you.