You want them back but you really shouldn't call or text. Give the furloughed employee a written Offer of Recall that documents:
Return to work date.
Terms of employment – Position, Supervisor, Responsibilities/Job description, Salary/hourly rate, Hours, and whether Exempt/Non-exempt status.
Benefits status – Address seniority, benefits, accrued paid time off, and any other employer-provided benefit.
New safety procedures – Remote work should be undertaken when possible. Address the safe work environment-sanitation/disinfecting, social distancing, reduced customer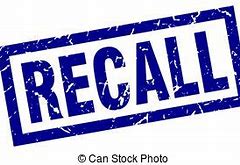 capacity, staggered shifts, industry specific requirements, etc. We recommend referring to the State's Phase in effect at time of recall offer.
Deadline to respond.
Reassurance – Warm and fuzzy words.
We recommend including a statement that refusal to return to work may result in the individual being ineligible for continued unemployment compensation.
Be sure to document the recalled employee's acceptance or rejection of the recall offer: Date, time, method of communication, and reason for rejection. Save the email when sent to and received from the employee.
If both the employer and the furloughed employee had a reasonable expectation of the employee being recalled it may not be necessary to complete new hire paperwork such as W-4, I-9, drug testing consent, background checks, etc. Be sure to check with your human resources department and payroll provider.
Keep in mind that employees who return from furlough can become eligible (potentially immediately) for paid leaves under the Families First Coronavirus Response Act and other similar state statutes.
SBA PPP Loan Forgiveness.
Employers seeking loan forgiveness for payroll costs must recall/rehire furloughed employees no later than June 30, 2020 to receive unreduced loan forgiveness for layoffs occurring prior to April 26. BUT, furloughed employees may not come back for various reasons. Retired. Moved. Sick or caring for someone sick. Better employment elsewhere. Or, you may not want them back. And that's okay.
When you apply for forgiveness from your lender, they will be looking at numbers not names, numbers not job titles. How many head count during the eight-week period? How many head count during your chosen covered period? You don't necessarily have to bring the same person back. A full-time employee is the same head count as two-part time employees. A permanent hire is the same headcount as a temp to hire. A sales rep is the same headcount as a staff accountant.
Be on the lookout for our SBA PPP Loan Forgiveness – Emphasis on Payroll and the Math Of It. Part 2 of 3. Guidance from the Treasury Department and the SBA is expected possibly today or tomorrow (May 14 or 15, 2020). There will more than likely be Congressional changes as well in the recent House-introduced HEROES Act.
And if all else fails, the SBA has provided guidance that laid-off employees can be excluded from loan forgiveness reduction calculations if the employees turn down a written offer to be rehired. The offer AND the refusal must be documented, preferably in writing. These laid off employees should be aware that refusal of reemployment may result in ineligibility for continued state and pandemic unemployment compensation.
Also, loan forgiveness is not all or nothing. It is proportional with the unforgiven balance remaining a loan with repayment terms of two-years with a six-month deferral and 1% interest.
COVID-19 Disclaimer. Laws and regulations have quickly changed and will continue to change in order to mitigate the economic damage caused by the Coronavirus Crisis. New laws and regulations are being passed quicker than the legislative process has taken in the past. Guidance, clarifications, and interpretations are constantly evolving. Deadlines and due dates are being extended and re-extended. New relief and programs are constantly rising up. This is occurring on all levels: Federal, State, and Local. Information we publish may not be updated after initial publication/dissemination. We are committed to giving you the best answer possible based on what we know at the time your question is asked.