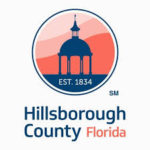 BE ON THE LOOKOUT
Broken.  Burned. Vandalized. Looted.
 Repair. Rebuild. Restock. Reopen.
Businesses that may be on the verge of thinking about recovering from months of executive-ordered shutdowns resulting from the global pandemic are now being victimized by domestic "civil unrest".  Early estimates say 50-60 Hillsborough County businesses have been impacted.
The Hillsborough County Board of County Commissioners unanimously approved $3,000,000 in financial relief for businesses victimized by civil unrest (riots) on or after May 30, 2020. Reimbursement grants for expenditures above and beyond insurance proceeds will be awarded in amounts up to $50,000.
Eligible applicants are privately-held small businesses and non-profits with less than 25 full-time employees prior to May 29, 2020.  Sole proprietorships are eligible as well. Eligibility requirements incudes having been in operation prior to January 1, 2020 and have no outstanding debts to the county.   Eligible expenses are replacement of inventory, signage, equipment, furniture, and fixtures as well as physical repairs and painting.
Required documentation will more than likely consist of proof of being a Hillsborough County Business, police report(s), insurance claim(s), and receipts/invoices.
 We strongly encourage small businesses of other cities and counties to call or go online to see if a similar program is available.  We also encourage you to follow your city or town and county on social media for Civil Unrest developments.