Today is the day to give! To give what you can and be a part of this global day of giving in response to COVID-19. Today is in addition to the regularly scheduled December 1st, 2020 #GivingTuesday. Perhaps we can all give a little now and then. Your chosen not for profit may also have the support of a generous benefactor who will match your #GivingTuesdayNow donation.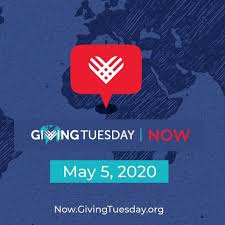 What can we give? We can give time – and that can be in person, remotely, or virtually. We can give goods and supplies. We can give a thank you to those who help others. We can give help to our neighbors – by shopping or doing an errand or walking their dog. We can give kindness. And we can give cash. Cash donations this year will get you up to a $300 above the line deduction on your 2020 tax return – no need to itemize.
Your favorite non-profits are suffering budget shortfalls as fundraisers are cancelled because of COVID-19 social distancing, thrift shops and stores have been closed because of being COVID-19 non-essential. But the need for help is still there and increasing. Face masks and social distancing can't stop #GivingTuesdayNow.
We are here to guide you through this process and anything else to help you get through COVID-19. Email info@accpas.com. Please put COVID-19 in the subject line. Or call us at 727-327-1999.
In addition to the monthly newsletter and weekly blog we will be sending COVID-19 updates through "Email Updates".
Follow McAtee & Associates on your preferred social media for additional COVID-19 updates. We are on Facebook, Twitter, LinkedIn, and Google+.
Stay safe. Stay strong.
COVID-19 Disclaimer. Laws and regulations have quickly changed and will continue to change in order to mitigate the economic damage caused by the Coronavirus Crisis. New laws and regulations are being passed quicker than the legislative process has taken in the past. Guidance, clarifications, and interpretations are constantly evolving. Deadlines and due dates are being extended and re-extended. New relief and programs are constantly rising up. This is occurring on all levels: Federal, State, and Local. Information we publish may not be updated after initial publication/dissemination. We are committed to giving you the best answer possible based on what we know at the time your question is asked.