City of Gulfport – Gateway Grant
OPENS WEDNESDAY May 6, 2020
FIRST-COME, FIRST-SERVE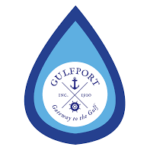 Stroll down any Main Street, USA. Stores with closed signs. Empty storefront parking spaces. Idle exercise equipment. Uncoiffed dogs out walking. Styrofoam to go containers have taken the place of plates. Beach Boulevard and elsewhere across Gulfport is no different.
The Gulfport Gateway Grant Program is a Gulfport, FL program that is providing 40 $1,000 utility bill credits and 20 $500 utility bill credits to local businesses. This $50,000 comes from the unrestricted General Fund Balance.
Eligible BUSINESS Applicants
• Must be physically located within the municipal boundaries of the City of Gulfport
• Must be independently operated
• Must be a brick and mortar location
• Employ between 3-50 full-time equivalent employees (February 2020) Eligible for a $1,000 Credit OR
• Employ between 1-2 full-time equivalent employees (February 2020) Eligible for a $500 Credit
• Suffered a loss of revenue due to COVID-19
• Must have a current City of Gulfport business tax license
• In operation during February 2020 and had employees for whom it paid salaries and payroll taxes
• Must have NO outstanding code enforcements or utility liens in the City of Gulfport.
• Can NOT be a nonprofit.
We interpret from the city's published application guidance that a business owner is limited to applying for one business ONLY.
Submitting Your Application.
By email: Cparker@mygulfport.us OR
By mail: City of Gulfport, ATTN: Gulfport Gateway Grant, 2401 53d St S, Gulfport, FL 33707-5161
We strongly encourage small businesses and residents of other cities and towns to see if a similar program is available.
We are here to guide you through this process and anything else to help you get through COVID-19. Email info@accpas.com. Please put COVID-19 in the subject line. Or call us at 727-327-1999.
In addition to the monthly newsletter and weekly blog we will be sending COVID-19 updates through "Email Updates".
Follow McAtee & Associates on your preferred social media for additional COVID-19 updates. We are on Facebook, Twitter, LinkedIn, and Google+.
Stay safe. Stay strong.
COVID-19 DISCLAIMER: Laws and regulations have quickly changed and will continue to change in order to mitigate the economic damage caused by the Coronavirus Crisis. New laws and regulations are being passed quicker than the legislative process has taken in the past. And the interpretations are changing daily, if not hourly. Deadlines and due dates are being extended and re-extended. Information we publish may not be updated after initial publication/dissemination. Please keep this in mind as we get through this together.