Word on the street is there remains $70 billion in SBA PPP funding. That first 349B$ April 3 was gone in a matter of several days. Near the end of April, it was replenished with 310B$. Plus, all the returns-the deadline to return PPP money without penalty was May 18.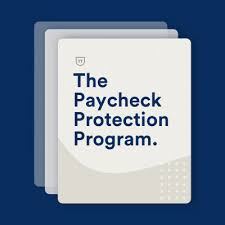 We suggest try again – it wouldn't hurt. Reach out to your lender and inquire or get on line and try.  Maybe you might open a new account at a community bank, or a credit union, or a community development bank.  Or even an alternative to all traditional lenders: #COVID-19 Finance + Technology = Fintech
And if we can be of any assistance – just reach out.
COVID-19 Disclaimer. Laws and regulations have quickly changed and will continue to change in order to mitigate the economic damage caused by the Coronavirus Crisis. New laws and regulations are being passed quicker than the legislative process has taken in the past. Guidance, clarifications, and interpretations are constantly evolving. Deadlines and due dates are being extended and re-extended. New relief and programs are constantly rising up. This is occurring on all levels: Federal, State, and Local. Information we publish may not be updated after initial publication/dissemination. We are committed to giving you the best answer possible based on what we know at the time your question is asked.