The Pinellas Arts Community Fund is OPEN AGAIN !
This is a rolling application process with review, selection and disbursement happening bi-weekly.
The Pinellas Arts Community Relief Fund was started by a collaboration between Pinellas Community Foundation, St Petersburg Arts Alliance, and Creative Pinellas. Private donations are contributing to its continuance.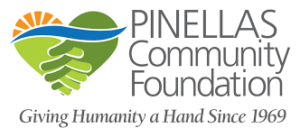 The cash awards are up to $500 for individuals and between $500 and $1,500 for arts businesses and organizations.
Who is eligible?
• Professional artists are those working in visual arts including, painting, sculpture, murals, photography, etc.; performing arts including theatre, music and dance etc.; literary arts; performance, multimedia, and social justice art; and who are making a significant portion of their income through production/performance/sale of their artwork.
• Arts organizations are 501(c)(3) organizations with the primary mission of providing arts and or cultural experiences to the public.
• Small creative businesses are retail businesses run by artists or in support of artists (such as galleries, art curators/installers, etc.) whose primary source of income is arts related, and whose primary business focus is business-to-consumer or direct/artistic services to artists or arts organizations.
These unrestricted cash awards are intended to support artists, arts organizations and creative businesses with (but not limited to):
Lost wages and earnings;
Loss from event, performance, and conference cancellations and school / community-based education closures; or from expected commissions, sales, or other opportunities due to the emergency situation/related economic downturn;
Medical expenses;
Bridge support to unemployment, food stamps; and,
Rent and mortgage payments, food, utilities, and other living expenses.
Find out More AND Apply Here https://pinellascf.org/grants/arts-relief
We strongly encourage small businesses and residents of other cities and towns to see if a similar program is available. Also, if you have applied to anything keep checking the websites – grants may become refunded and new grants may pop up.
We are here to guide you through this process and anything else to help you get through COVID-19. Email info@accpas.com. Please put COVID-19 in the subject line. Or call us at 727-327-1999.
In addition to the monthly newsletter and weekly blog we will be sending COVID-19 updates through "Email Updates".
Follow McAtee & Associates on your preferred social media for additional COVID-19 updates. We are on Facebook, Twitter, LinkedIn, and Google+.
Stay safe. Stay strong.
COVID-19 DISCLAIMER: Laws and regulations have quickly changed and will continue to change in order to mitigate the economic damage caused by the Coronavirus Crisis. New laws and regulations are being passed quicker than the legislative process has taken in the past. And the interpretations are changing daily, if not hourly. Deadlines and due dates are being extended and re-extended. Information we publish may not be updated after initial publication/dissemination. Please keep this in mind as we get through this together.