The Holidays are officially over. Welcome to this week's blog: Happy New Year
REINFORCING THE BASICS.
All of us at McAtee & Associates wish all of you a Happy New Year filled with all the joys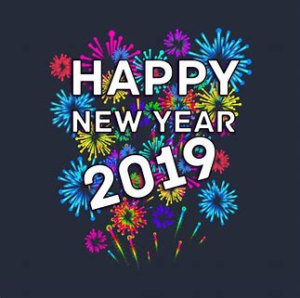 and successes, fun and good times that make the Memories of a Lifetime.
WHAT ELSE SHOULD I KNOW?
⇒ A classic.                  New Year's Day
⇒ Shameless Plug. Our New Year is Happy when you make an appointment. Our New Year is Happy when you email us all your pdf'd tax info (especially the organizer). Our New Year is Happy when you drop stuff off and say hello. Make our New Year Happy!
info@accpas.com OR 727-327-1999.
Check back here next week when we write real blogs again. If there is anything you would like to know more about, leave a comment and we'll blog it. And be sure to like us on and follow us on Twitter ; for whatever it is we'll be posting.
ANY TAX ADVICE IN THIS COMMUNICATION IS NOT INTENDED OR WRITTEN TO BE USED, AND CANNOT BE USED, BY A CLIENT OR ANY OTHER PERSON OR ENTITY FOR THE PURPOSE OF (i) AVOIDING PENALTIES THAT MAY BE IMPOSED ON ANY TAXPAYER OR (ii) PROMOTING, MARKETING OR RECOMMENDING TO ANOTHER PARTY ANY MATTERS ADDRESSED HEREIN.