Christmas is tomorrow. Welcome to this week's blog:  Merry Christmas
REINFORCING THE BASICS.
A Very Merry Christmas to our Clients, our Families, Our Friends. And to everyone that isn't a Client, Family, or Friend… yet.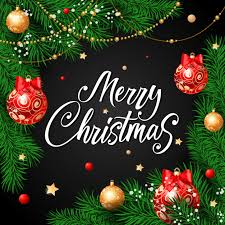 WHAT ELSE SHOULD I KNOW?
 ⇒ The highest charting Christmas Song this month on Billboard Hot 100 is ….
All I Want for Christmas Is You
 ⇒ Shameless Plug. All we at McAtee & Associates want for Christmas is to see all of you in 2019!
Give us a call or email to schedule an appointment.
info@accpas.com OR 727-327-1999.
Check back here next week when we wish you a Happy New Year. If there is anything you would like to know more about, leave a comment and we'll blog it. And be sure to like us on Facebook and follow us on Twitter; for whatever it is we'll be posting.
ANY TAX ADVICE IN THIS COMMUNICATION IS NOT INTENDED OR WRITTEN TO BE USED, AND CANNOT BE USED, BY A CLIENT OR ANY OTHER PERSON OR ENTITY FOR THE PURPOSE OF (i) AVOIDING PENALTIES THAT MAY BE IMPOSED ON ANY TAXPAYER OR (ii) PROMOTING, MARKETING OR RECOMMENDING TO ANOTHER PARTY ANY MATTERS ADDRESSED HEREIN.